Cataract surgery is the best corrective measure you could think of when developing cataracts. It is safe, fast, and simple, with a high success rate. Millions of cataract patients across the globe have been healed with perfect sight after the procedure. So, you can be sure of the excellent result with complications afterward.
Meanwhile, proper preparation prevents poor performance. That means you can only have a successful cataract surgery session and outstanding results if you are adequately prepared for the task ahead. Have you ever heard of people returning from cataract surgery sessions with more severe eye infections? They failed in their preparation. Without a doubt, adequate preparation will help you reduce or even avoid the risk of having complications during or after the surgery. 
So, now that you know the essence of proper preparation, how do you go about it?
Over the years, I have entertained several questions about cataract surgery. Interestingly, most of them are centered on knowing the preparatory dos and don'ts for a successful surgery. You are not a medical doctor, and most likely your first time.
From a professional point of view, I will explain everything you need to know and do to get the best out of your fourth coming cataract surgery. Shall we take it from your pre-to-do list? Perfect!
Before the surgery day, you need to do the following:
Have an A-scan. During this test, your doctor will measure the size of your eye and examine the shape. This test is necessary to guide your doctor to know which artificial lens will be best for your eyes. For the records, cataract surgery involves removing the affected lens and replacing it with an artificial one.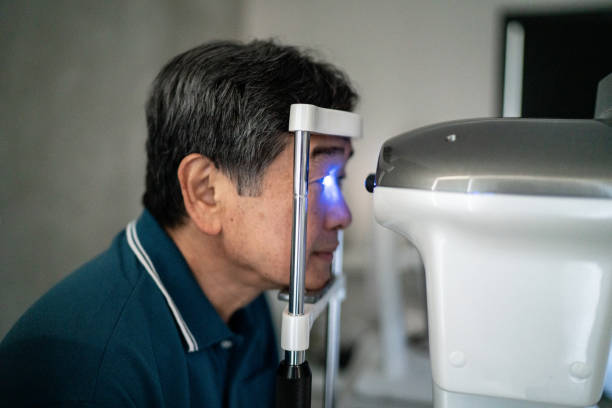 Discuss your current medications with your doctor. Before the surgery, you must provide a detailed explanation of your current health status. During the discussion, your doctor may ask you to provide a list of all the drugs you take. Honesty, make sure you expose all your self-medication practices, including the supplements. Why? Some medications may cause complications during or after the surgery. They may even hinder your eyes from healing on time. After the conversation, your doctor may have to stop you from taking any of those drugs before the day of the surgery.
Quit smoking. Smoking as a habit is harmful to the health of your eyes. So, going for cataract surgery as a smoker can make the procedure ineffective or even cause more damage to the eyes. Smoking can also is not allowed after cataract surgery as it may slow down the effect of the procedure. As you might have also noticed, staying away from smoking is one of the best preparatory practices for a successful procedure.
Start new medications. It is not ideal to go for cataract surgery having other eye infections. Else, you would be putting your eyes at the risk of more severe damage. So, you may have to start particular medications to cure every infection in your eyes before the day of the surgery. Meanwhile, you must speak with your doctor for a prescription and allow him to determine which medication is good for you.
Don't eat or drink about 12 hours before the surgery. Youn must take note of this tip and make sure you don't violate it. So, would you go to the surgery center hungry? Not really. You may have to plan it in your meal to have the strength to return home after the cataract surgery.
Essential Questions to Ask Your Doctor Before Your Cataract Surgery
Another important aspect of your preparation for cataract surgery is to book a consultation session where you and your doctor will discuss the success of your surgery extensively. During this short interview session, you must ask your doctor everything you need to know about the procedure.
If you are not sure about certain things or are nervous, this is the time to share them with your doctor. During your visit, you need to also speak up about your health concerns and share your health history with your doctor. Above all, there are specific questions you must not miss to ask when you finally have your doctor sitting with you for some minutes.
Here are the most important questions to ask your ophthalmologist before cataract surgery: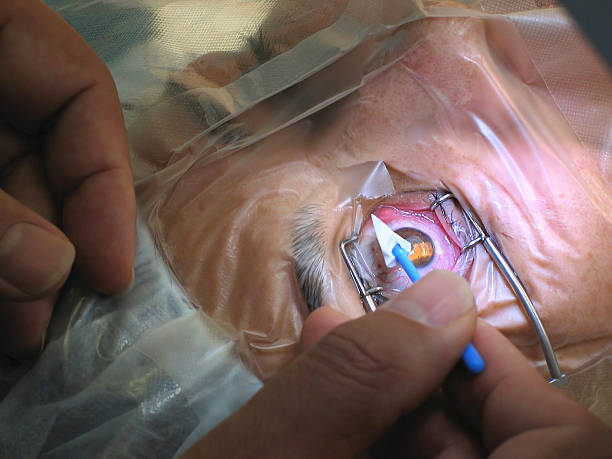 Is cataract surgery the best solution for your vision imperfection?
If cataract surgery is the proper antidote for your vision problem, it is essential that you. In some cases, people merely attach their eye problems to cataracts, but it is not. In other cases, some patients' present health status might delay the healing process or cause minor complications afterward.
Is there any risk associated with cataract surgery?
How would you feel to know that the magical cataract eye corrective procedure can also come with some side effects? It happens. So, do well to ask your doctor if there are some minor complications you need to watch out for after the surgery.
How long will it take to recover?
You need to know how quick your recovery process will be after the procedure. For some, it takes about eight weeks, while others may not have the perfect vision until ten weeks. It is good to let your doctor give you a specific period to expect total restoration.
Should I cancel the surgery?
At times, your vision problems may not necessarily need surgery. A few recommended medications might suffice. For that reason, it is good to ask your doctor if you still need to continue with the cataract surgery plan or abort it. However, that would be after he might have examined your eyes.
Will the cataract surgery affect my everyday life?
This question is more important if you are under official employment or have an important assignment that requires everyday attention. Your surgeon should inform you how long you will stay away from your daily routines or things you shouldn't do after the cataract surgery. That will help you plan for post-cataract surgery life.
Finally
While waiting for the day of the cataract surgery, you have to stay calm. Meanwhile, it is customary to be anxious about the forthcoming procedure, but you don't have to be nervous. You may try listening to music or any audiobook if your choose to distract yourself. Better still, encourage yourself with the numerous success stories you have heard about the procedure.